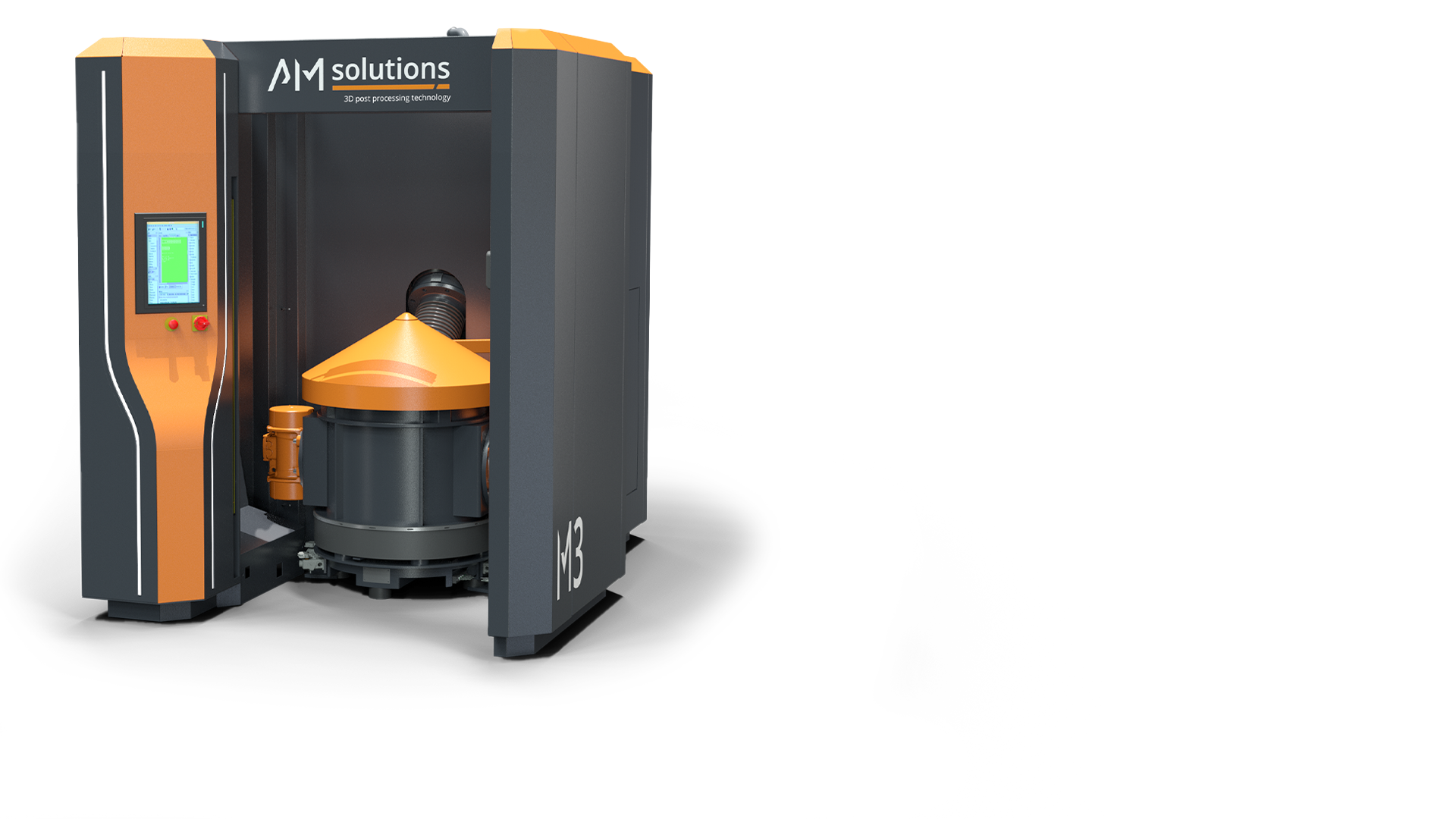 High performance and perfect results in every detail
The M3 system is ideal for post processing of 3D printed components made from plastic or metal, whenever these components are delicate, have a complex geometrical shape and require extremely gentle processing. The work pieces are individually mounted to fixtures. This prevents any damage in the form of nicking or scratching, because throughout the complete finishing process the work pieces never touch each other. Another positive effect is that the parts are totally immersed while being "dragged" through the finishing media. This ensures an intensive, even and, at the same time, gentle process that also treats complex internal work piece passages. The innovative equipment design allows the simultaneous finishing of one big component, measuring up to 650 mm, or simultaneous treatment of several smaller parts. The pneumatic media handling system completely eliminates the need for manual removal or addition of media and, therefore, drastically improves the overall cost efficiency. From now on, also available with batch processing option allowing for maximum flexibility.
Key features:
Fully automatic finishing system for complex and high-quality work pieces
Suitable for machining internal channels and hard-to-reach areas
Automatic media handling system with fill level control
Easy, ergonomic work piece handling
Settings of the imbalance weights monitored by special sensors
Process water flow and compound concentration controlled from the PLC
Innovative control with many features such as live tracking of all process parameters
Extensive equipment options for every task
Discover our
M3 in 360°
Mouseover Zoom loading...
Cost-efficient, high-quality and reproducible post processing is your topic?
We have the best solution for you!