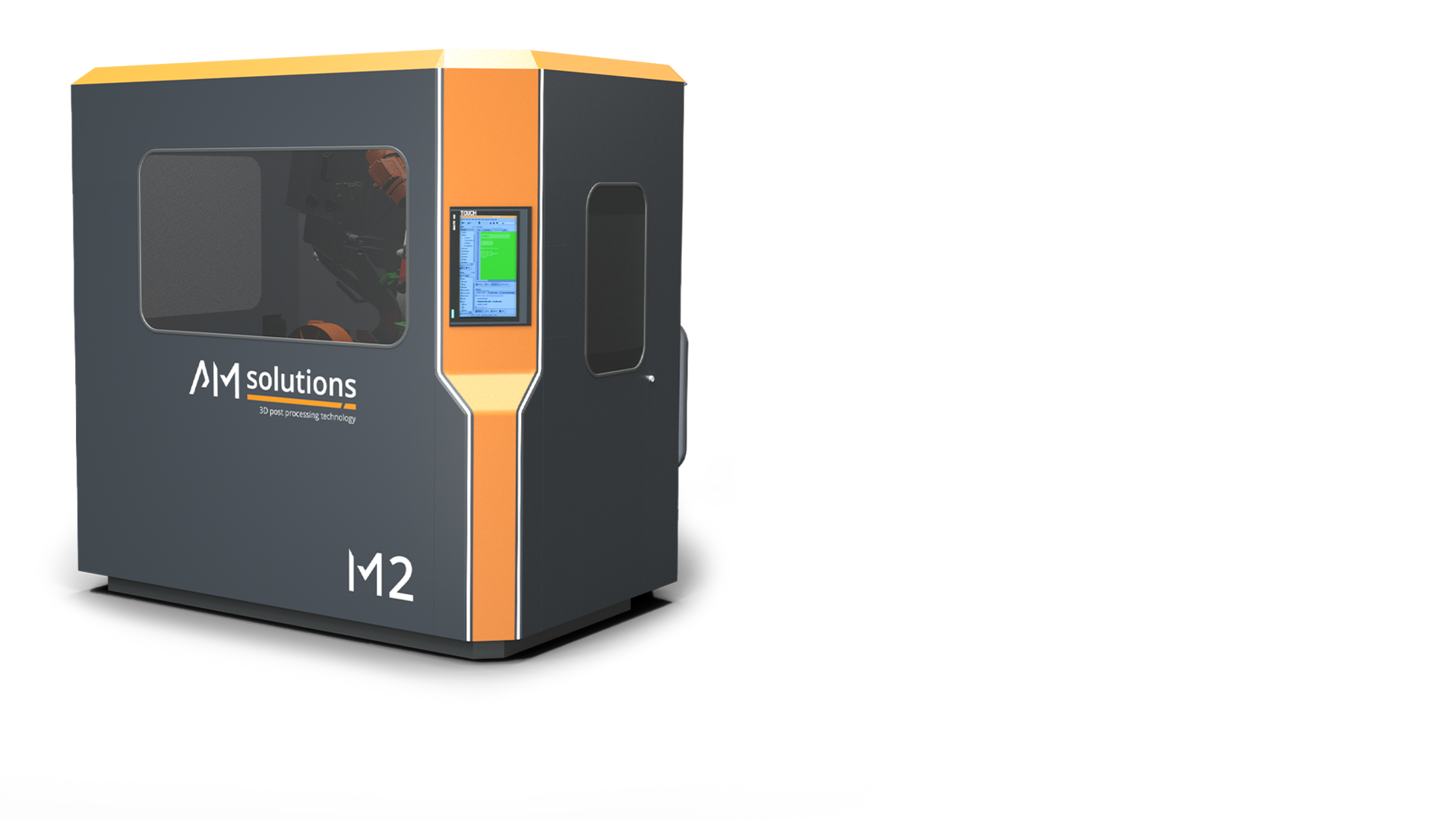 High performance for shortest cycle times
Besides their comfortable and simple operation M2 systems distinguish themselves through their high productivity for surface finishing of 3D printed metallic and plastic components. Thanks to their automatic operation and high adaptability to different applications, the M2 machines are ideal for processing large work piece volumes with absolutely repeatable quality. The high energy of the applied centrifugal force allows a higher material removal rate, which is a particular advantage, whenever metallic components must be processed. Of course, this multi talent can also be linked with fully automatic work piece loading and drying systems, which helps to reduce cycle times for a higher cost efficiency.
Automatic monitoring of the gap size between spinner and work bowl, the gap temperature, the process water and compound container fill levels guarantees process safety and ensures consistent high finishing qualities. Besides their high cost efficiency and fully automatic operation, M2 systems also offer a compact, space saving design.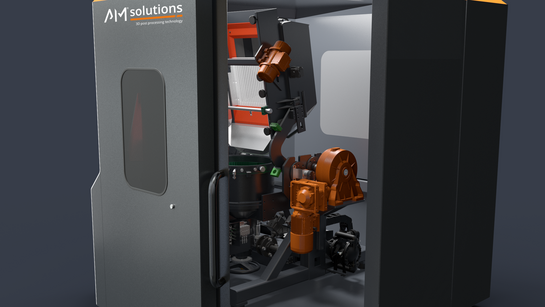 Key features:
Compact design
Fully automatic finishing process
Integrated undersize media screen for improved quality control
Separation unit with large screening area and tumbling step
A highly economic alternative for smaller work piece batches
Easy operation with intuitive controls
High process stability through automatic monitoring of all relevant equipment functions
Discover our
M2 in 360°
Mouseover Zoom loading...
Cost-efficient, high-quality and reproducible post processing is your topic?
We have the best solution for you!