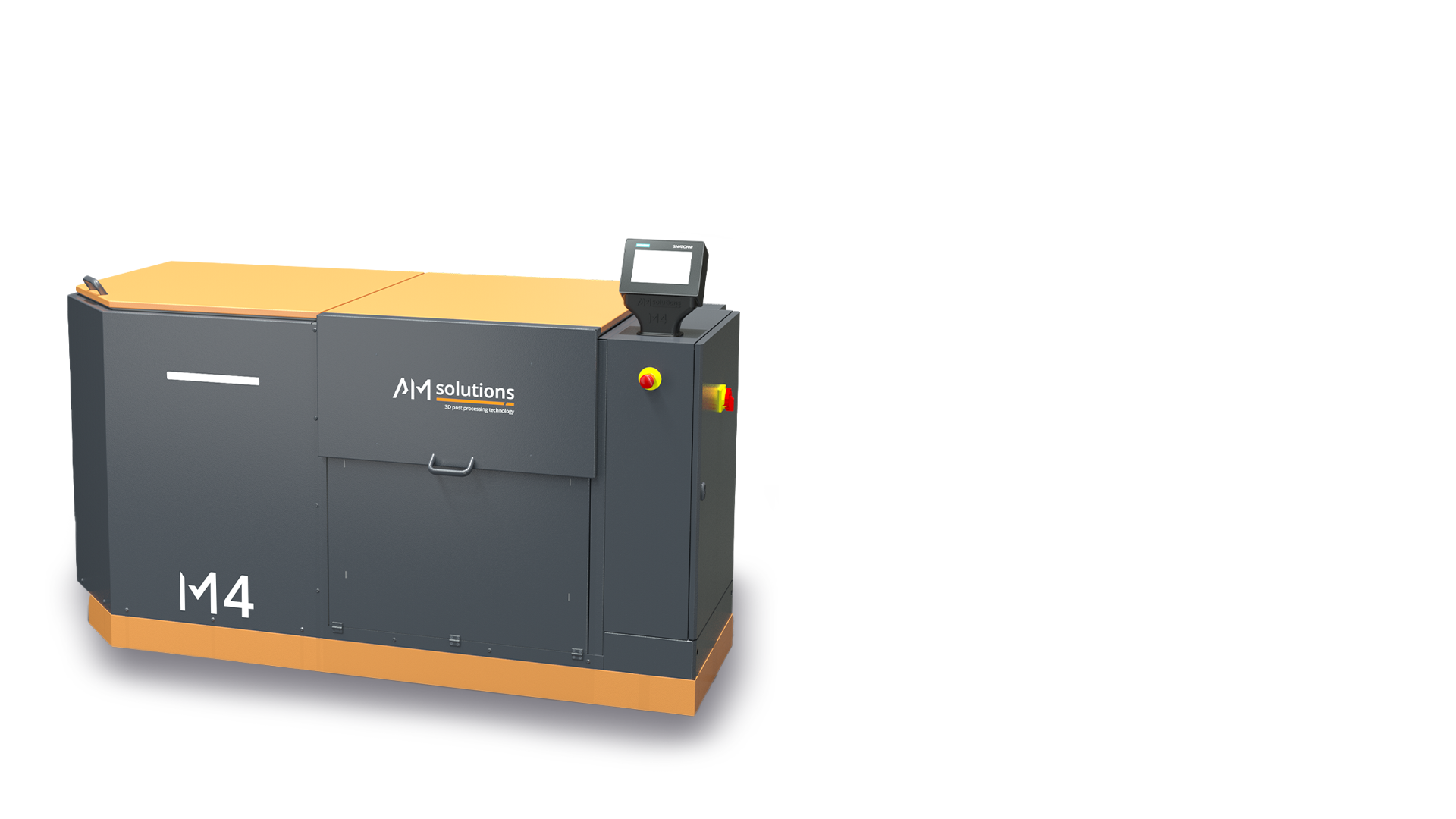 Mobile 2-in-1 system ensures highest process stability and excellent cost-efficiency
This is how easy mass finishing can be: The M4, a 2-in-1 system, that combines a rotary vibrator and cleaning centrifuge in a single system, is the ideal entry-level system for post processing or surface finishing of small and medium-sized parts and is suitable for finishing both metal and plastic components.
As a universal mass finishing system, the M4 can be used for a wide range of surface finishing processes, such as cleaning, deburring, grinding, smoothing, matting, polishing, etc. At the same time, resource-saving and economical operation is always guaranteed by the connection to the integrated cleaning centrifuge and a connected process water treatment system. This works without a fresh water or waste water connection, which makes the system extremely flexible in terms of location. Other features, such as the modern, intuitive HMI and the special machine housing for noise protection, round off the compact and space-saving plug-and-play model.
Key features:
Compact all-in-one solution for many surface finishing applications (deburring, grinding, smoothing, polishing, etc.)
Suitable for processing small and midsize plastic and metal parts up to Ø 180 x 180 mm (h)
Single piece or batch processing up to a part volume of approx. 23 l
Highest process stability due to optimal process water recirculation as well as resource-saving and cost-efficient operation
Mass finishing machine and process water treatment system, in a single enclosure (2-in-1)
Space-saving mobile system requires no fresh or waste water connection
Plug-and-play concept requires no time-consuming installation at the customer site
Ergonomic design and special machine housing for noise protection
Integrated, state-of-the-art operator controls
Ready for Industry 4.0
Discover our
M4 in 360°
Mouseover Zoom loading...
Cost-efficient, high-quality and reproducible post processing is your topic?
We have the best solution for you!