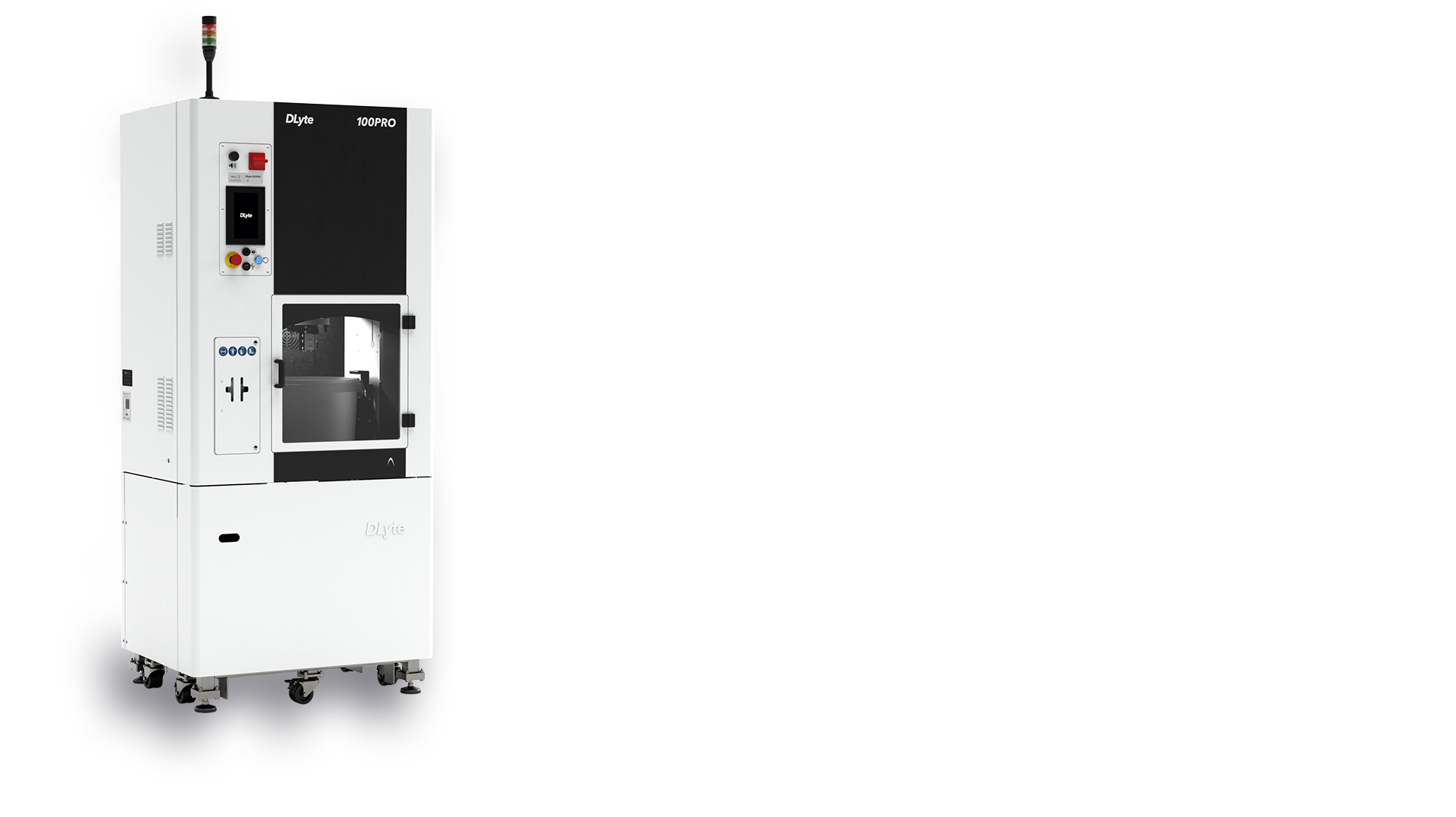 Compact PRO version for high value and efficiency for industrial use
The machine works with the DryLyte technology, a new patented form of surface finishing of metals by ion transport with free solids. This is a dry electropolishing process that uses no liquid as electrolyte. In contrast to conventional polishing systems, this is characterised by a uniform finish, which does not create micro-scratches on the surface and respects the tolerances of the part. The workpieces are clamped in specially designed holding systems in the DLyte machines.
The holder of DLyte 100PRO is dragged with a combination of planetary movement and vertical back-and-forth motion inside the drum containing the dry electrolyte media. The machine includes a high performance cathode inside the perimeter of the drum allowing uniform electrical fields to achieve homogeneous results across the surface. The conductivity of the dry electrolytes is ensured by a testing device and a precision pump with automatic adjustment.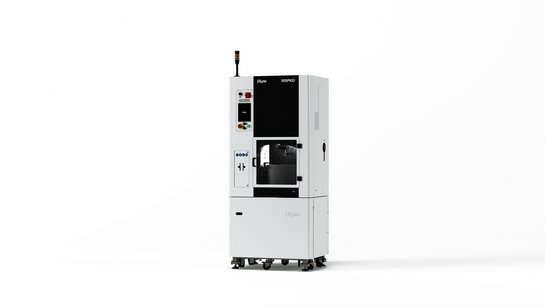 With a maximum component size of 180 Ø mm x 80 mm, the DLyte 100PRO is the largest model in the DLyte compact machine series. This machine is particularly suitable for processing:
High value, delicate pieces which cannot be impingement during the process
High precision parts with very tight dimensional tolerances
High demanding finishing requirements
Extremely tough and abrasion-resistant materials
The DLyte 100PRO is the compact machine for industrial applications and offers unique new features:
Improved performance by applying asymmetric pulses and parameter concatenation
Increased media lifespan thanks to process monitoring and media conditioning system
Key parameters and warnings within the process are logged for highest traceability
All data can be easily extracted and analyzed via Ethernet and USB ports
New safety aspects, like warning light tower and antisabotage security system
Advanced PLC electronics for a better user experience
More robust and reliable mechanics for use in mass production
The system is suitable to treat materials included in the steel, cobalt-chrome, titanium, copper-based, nickel-based and aluminium groups.
Cost-efficient, high-quality and reproducible post processing is your topic?
We have the best solution for you!