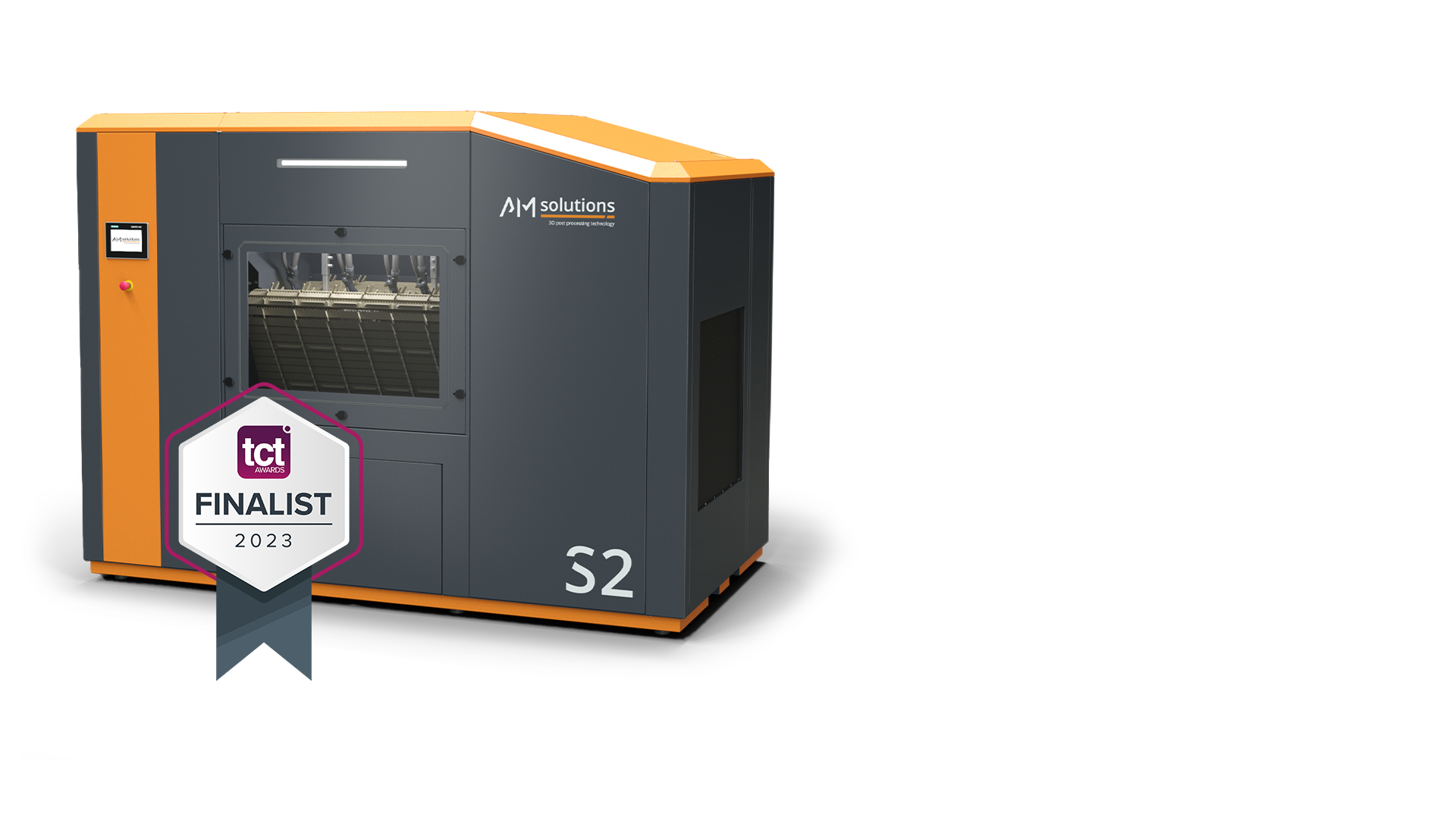 Unique parts handling and fully automated post-processing
Just place your plastic components, produced with powder-bed printing systems, into the S2 – everything else takes place in a fully automatically. The unique loop belt allows single piece flow and particularly gentle work piece handling. This ensures uniform cleaning, surface homogenization and / or peening of the work pieces in continuous mode operation. The integrated blast media recycling system guarantees consistently good processing results. A patent application covering the machine and the process is pending.
Key features:
Gentle part handling and uniform blast processing due to the unique continuous loop belt design
No discoloration of parts due to the polyurethane loop belt and blast media conditioning
Automated processing of complete print jobs, independent of the printer manufacturer
Monitoring of the blasting process ensures reproducible blasting results and consistent quality
Efficient blast media recycling
Compact design with plug-and-play connections
Integrated sound insulation with special door seals
"With the S2 we were part of the beta testing program, and what we found was that from a technology perspective it took a substantial step towards being a flow process which promoted automation, quality, and repeatability. This coupled with the large capacity of the machine were the key areas of interest."
Jules Witte, Plant Manager at Shapeways
Discover our
S2 in 360°
Mouseover Zoom loading...
Cost-efficient, high-quality and reproducible post processing is your topic?
We have the best solution for you!